Formal venture capital investment in Thailand was initiated back in early 90s, and the Thai Venture Capital Association (TVCA) was founded in 1994.
TVCA's members consist of ordinary members which are leading Thai and international venture capital (VC) and private equity (PE) firms and extraordinary members which are companies operating relating businesses such as financial advisory firms, accounting firms and law firms.
In addition to facilitating closer working relationship among members, TVCA has been working with both public and private sectors, providing advisory and network to promote VC leading practices and supporting policies in Thailand.
TVCA has members from both VC and PE firms with diverse investment domains, including:
Technology related to software, internet & mobile
Technology related to agriculture, food & healthcare
Technology related to utilities, energy & manufacturing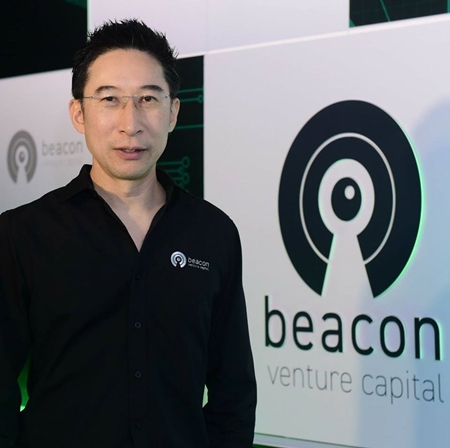 Thanapong Na Ranong
President
Thanapong is the Managing Director of Beacon Venture Capital, the venture capital arm of Kasikornbank.
With over 20 years of experience in telecommunications and technology industry, Thanapong has been actively involved in the Thailand startup ecosystem since its early days. His first investment deal in Ookbee has been a renowned case that inspired many new generations of Thai entrepreneurs. Among his other investments include Computerlogy, Wongnai Media and Social Nation. Prior to Beacon VC, Thanapong was the Founder and Head of InVent, the pioneer Corporate VC in Thailand by Intouch Holdings since 2012. Thanapong was also the Deputy Director of the Software Industry Promotion Agency (SIPA) and among the founding team of CS Loxinfo which is now a public company (SET: CSL) with an annual revenue of over $100 million.
Thanapong holds an MBA from Sasin Graduate Institute of Business Administration and an executive program certificate in Venture Capital from Haas School of Business, University of California Berkeley.
Thai Venture Capital Association (TVCA)
Tawan Boonyawat
Secretariat
Sarun Sutuntivorakoon
Vice President
Saranya Benrohman
Treasurer
Ekaluck Wangchucherdkul
Registrar
Danai Pathomvanich
Public Relations
Surawat Promyothin
Business Relations